Remote Ethnography: A Methodological Toolkit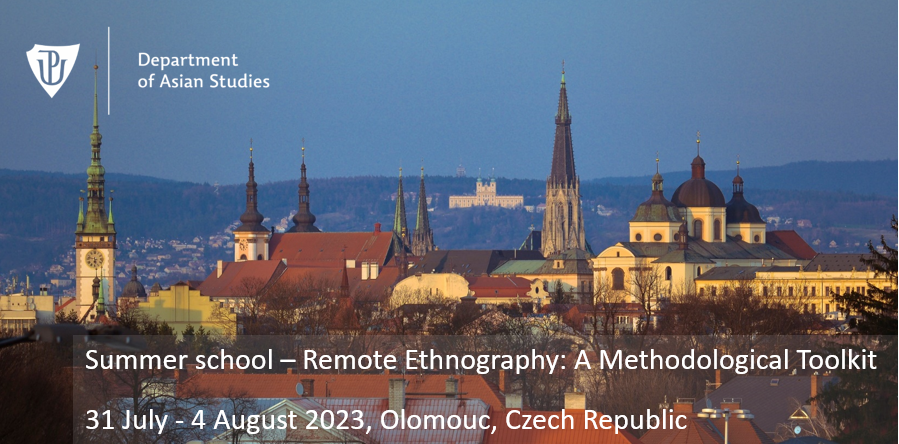 The Summer school is intended to provide students and junior researchers with a basic toolkit in remote ethnography. It aims to enable a type of research in places of limited accessibility that can provide many of the same holistic, in-depth and detailed insights that classical ethnography does.
What is Remote Ethnography?
The idea behind the concept of remote ethnography is that ethnography is a holistic endeavour that entails a degree of immersion and acquisition of general cultural knowledge and competencies. This means creating an analytically and methodologically sound conversation between government tenders, diaspora interviews, witness accounts, satellite images, leaked speeches, popular culture productions, propaganda and lists of detained people while embedding all of this in the long-term cultural knowledge of the region and its history, political economy, narratives, logics and languages.
As an increasing number of areas in the world are becoming inaccessible or ethically untenable to do on-the-ground fieldwork, anthropologists and other researchers interested in these regions turn to remote methods. Online data and data gathering are at the center of this necessary refocus. Yet, many other types of data and material can be as important in coming to terms with realities on grounds inaccessible.
Many of the teachers invited to the Summer school will be specialised in Xinjiang, China or Central Asia. Therefore, many texts and examples will concern this part of the world. Still, participation is not limited to students or researchers interested in these geographical locations and aims to provide a methodological toolkit that can be employed globally.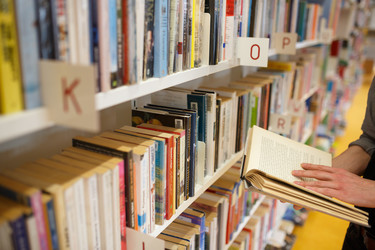 This Summer school presents some of the remote methods. Also, recent trends in remote research focus on isolated analyses of a disparate set of data, while the approach taught in this summer school encourages researchers to combine and triangulate these data types with each other, to let the data talk to each other.
The Summer school draws on previous remote research traditions, such as those established during WW2 and the Cold War, for inspiration and to craft an epistemological framework for analysing very different data. At the same time, it seeks to critically reflect on the role of the researcher and her potential contribution to colonial-type knowledge production.
Critically debating the dangers of abuse for counter-insurgency and exploitation of the weak that our research may help open up are crucial parts of a developing ethics code which the workshop seeks to introduce and discuss.
Please note that all the events will be held under the Chatham House Rule.
Friday 14 July 2023 Thursday 13 July, 2023
online preparatory meeting, 14:00–17:00 CET | two 90-minute sessions via the BigBlueButton
Introduction to Remote Ethnography as a concept, to the Summer school and the methods taught in it.
Presentations of each participant's work, material and interest and the Remote Ethnographic work already being done.
Peparatory readings for the workshop. Each student will receive a list and a number of PdF texts to prepare for the in-person Summer school.
Q&A
31 July - 4 August 2023 - in-person activities*
Location: Department of Asian Studies, tř. Svobody 26, Olomouc. (2nd floor)
General themes:
Introduction and overview, history of remote research and sources to draw from
Online ethnography, discourse analysis, video analysis
Interview techniques and oral history
Remote sensing for dummies – satellite imagery, Google Map/Google Earth/Open Street Map, etc.
Source criticism, fact checking, triangulation & decolonial theory
Bringing it all together in an holistic Remote Ethnography – and your own data and research
Tentative program:
July 31
14.00 – 16.00 Welcome, overview, plan of the summer school, self-introduction, own data and research
16.30 – 18.00 Epistemological frame, reading traces, holism, triangulation, source criticism, fact checks
Remote Ethnography: History of remote research, history of ethnography. How related?
19:30 – 21:30 Welcome Garden Party in the Faculty of Arts Gardens (entrance from Křížkovského 12)
August 1
09.30 – 12.30 Decolonial thought and critical geo- and body-politics of knowledge production
14.00 – 16.00 OSINT, what it is, how to do it, it's popularity, it's dangers
16.30 – 18.00 Ethical considerations on OSINT
August 2
09.30 – 12.30 The Chinese Internet, online research, government sources, media
14.00 – 16.00 Han tourists' travelogues from Xinjiang as research material
16.30 – 18.00 Other usages of online research on China; examples
August 3
09.30 – 12.30 Interviews and testimonies, online interviewing, technical issues
14.00 – 16.00 Interviews' place in remote research
16.30 – 18.00 Combining archive and fieldwork/interviews – how to archive
20.00 – 22.00 Film screening: Thirty Boys / Ottuz Oghul
August 4
09.30 – 11.30 Wrap up, bringing it together
14.00 – 16.00 Olomouc city tour (optional)
List of speakers (on-site & online]
Abduwéli Ayup (Independent researcher)
Robert Barnett (SOAS)
Cloe Drieu (Centre National de la Recherche Scientifique Paris)
Nyrola Elimä (Supply Chain Analyst)
Hacer Gonul (Palacký University Olomouc)
Martin Lavička (Palacký University Olomouc)
Philipp Lottholz (Philipps Universität Marburg)
Muqeddes Mijit (Université libre de Bruxelles)
David O'Brien (Ruhr-Universität Bochum)
Matan Shapiro (King's College London)
Rune Steenberg (Palacký University Olomouc)
Rian Thum (University of Manchester)

...and others
Important Dates & Deadlines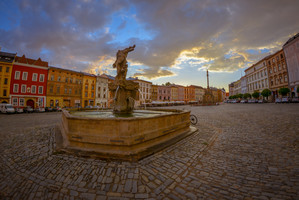 May 31 – Deadline for submitting the online application
June 5 – Announcement of selected participants
July 13 – Online preparatory meeting
July 31 – August 4 – in-person* program in Olomouc, Czech Republic
*hybrid participation will be possible in justifiable cases
Tuition Fees & Financial Support
The summer school is free of charge for the participants, and the accommodation will be provided at the Palacký University Olomouc dormitories for free. Other costs, e.g. transportation, insurance, and visa fees, must be covered by the participants.
We can provide limited funding to support the transportation cost for selected summer school participants. Please provide further details in the registration form. The summer school organisers will evaluate the eligibility criteria.
We have pre-booked the twin rooms at the Generál Svoboda Dormitory. The address of the dormitory is: Generál Svoboda Dormitory, Šmeralova 12, Olomouc. We have booked your rooms from July 30 (Sunday) to August 5 (Saturday).
The dormitory is just a short walk from the tram station "Envelopa" or "Žižkovo náměstí", and the journey will take you around 10 minutes from the Olomouc central railway station. Check-in is possible from 2 pm to 5 pm and 6 pm to 11 pm, check-out by 10 am.
(Reception Phone No. +420 585 638 175)
Getting to Olomouc
The closest international airports are listed below. However, most international visitors arrive at the airport in Prague or Vienna.
---
Travelling from Prague to Olomouc
The easiest way to get from Václav Havel Airport Prague (Letiště Václava Havla Praha) to Prague's main railway station (Praha, hlavní nádraží) is to take the Airport Express bus, which stops right in front of the arrival hall at the airport (Terminal 1) and terminates at the central railway station (the journey takes around 35 minutes). The ticket costs 100 CZK, and you can pay by the bus driver in cash or by card. Another good option is to take a bus and then the metro (see details).
Trains are currently the fastest way to get to Olomouc from Prague (Praha hl.n.). The journey takes approximately 2–2,5 hours (please note that the ongoing modernisation of railway tracks may cause delays). You can choose between:
You can buy a one-way or return ticket (even using different companies) here.
---
Travelling from Vienna to Olomouc
You have several options. For example:
---
Travelling within Olomouc
Olomouc is definitely a walkable city, but you can also use trams and buses to travel within. See the following links for information about:
You can purchase tickets from ticket machines at tram stops and bus stops (ticket machines accept only coins, except at the main railway station, where you can also pay by card). You can also purchase your ticket via a mobile phone with a Czech number or directly from the driver, but a small surcharge applies. Please remember to validate your ticket upon boarding the bus or tram.
You can download a DPMO app (iOS and Android) and quickly pay for your ticket by card or Apple pay.
The closest tram stops to the summer school venue are Tržnice or Okresní soud. The stop in front of the main railway station is called Hlavní nádraží.
If you have any questions regarding the summer school, please contact Martin Lavička at martin.lavicka@upol.cz.
This project has received funding from the European Union's Horizon Europe coordination and support action 101079460 — REMOTE XUAR — HORIZON-WIDERA-2021-ACCESS-03.